Description
Advantage
Application
Accessories
Precast Concrete Spherical Head Rod Anchor

The SMPRE™ straight spherical head rod anchor is designed as a lifting anchor for reinforced wall components. The anchors are installed in the slabs edge. The straight bar end of the anchors facilitates installation in thin elements and ensures compound anchorage.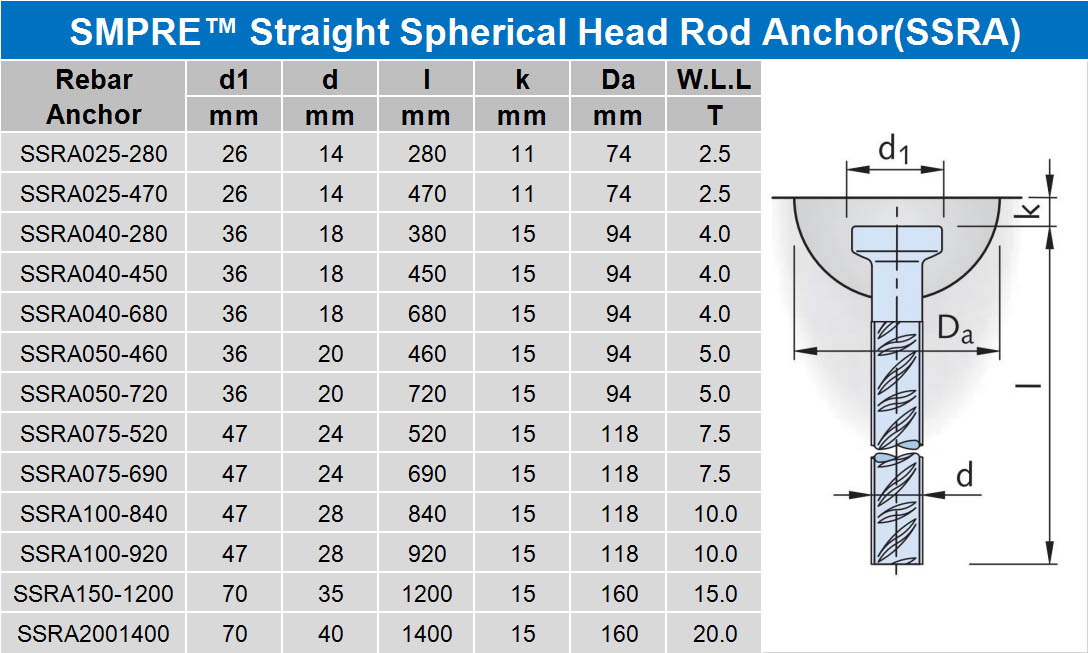 ※ Material:Rebar BS400, BS500, ASTM grade 65, Grade 75;
※ Surface:Plain,Electrical Galvanized(E.Z.),Hot Dip Galvanized(H.D.G.);
※ Delivery Time:Usually 15-30 days for one container;
※ Packaging:20kgs per Woven bag,and 1 Ton per Plywood Box or according to your requirements;
※ Standard: EU Machinery Directive 2006/42/EC and VDI/BV-BS 6205.
☞ No parts projecting above the element's surface,
☞ Ideal for heavily reinforced components,
☞ Quick coupling of the lifting device into the anchor,
☞ Robust, long-lasting lifting device.

◆ Thin walls prefabricated,
◆ Brickwall.
Inquiry Now
Can't find the specific information you're looking for? Have a question ? Contact Us