Description
Advantage
Application
Accessories
Rubber Recess Former for Spherical Head Lifting Anchors
The SMPRE™ Spherical Head anchor rubber recess with threaded stud is used for the secure positioning of all lifting anchors from the Spherical Anchor System. The moulding insert is removed after stripping. A replicated mould cavity is then left in the concrete. A matching SMPRE™ Quicklift then fits into the recess to hold the anchor head securely and guarantee safe attachment.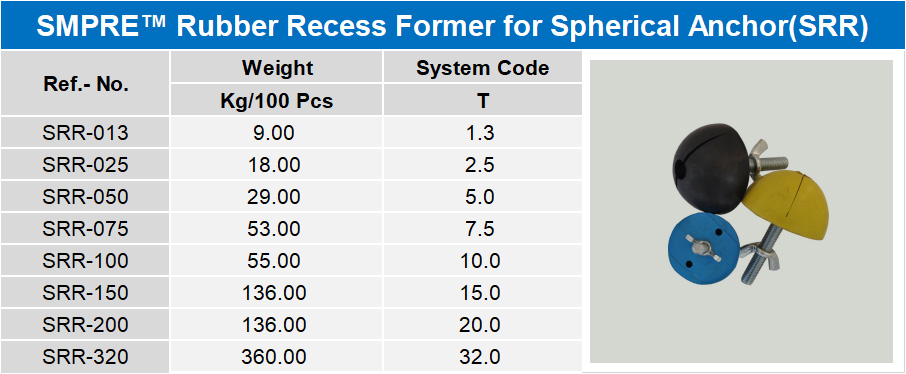 ☞ Recessed anchor installation and guaranteed concrete cover.
☞ Integrated threaded stud.
☞ Fast, efficient assembly.
☞ Efficiency thanks to fast, flexible availability.
◆ Used to All Kinds of the Spherical Head System.
Inquiry Now
Can't find the specific information you're looking for? Have a question ? Contact Us