Description
Advantage
Application
Accessories
Customized Building Materials Spread Anchor for Precast Concrete

SMPRE™ Spread anchor system manufactured by Simen precast Co.,Ltd are lifting anchors consisting of flat steel inserts, ribbed steel anchor bars and rapid release lifting keys. The spread anchor is very versatile. It provides an efficient anchorage in both thin panels and slabs. For special applications additional reinforcement can be combined with the spread anchor by utilising the extra hole.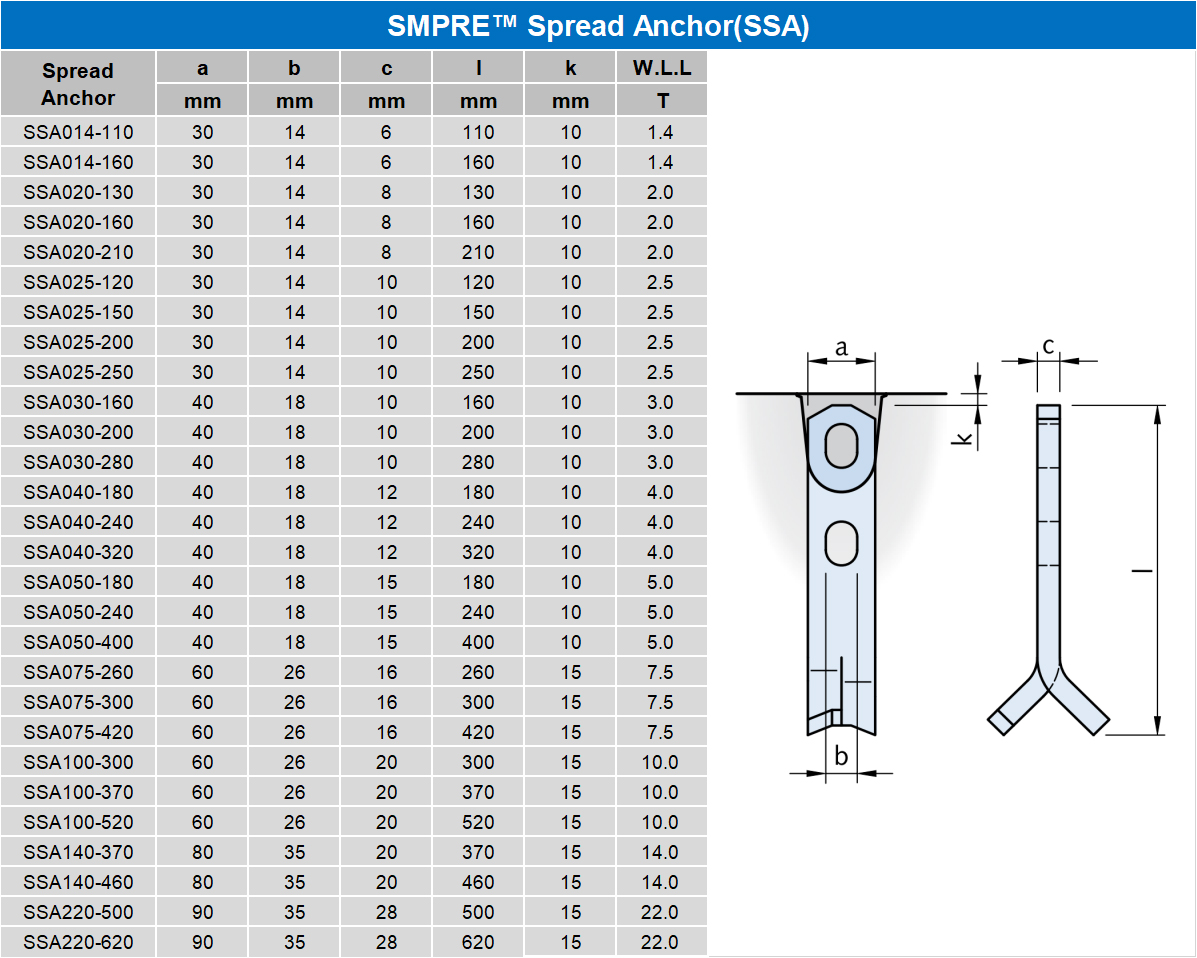 ※ Material:Q345B,Q345D(1.0577),Stainless steel 304&316;
※ Surface:Plain,Electrical Galvanized(E.Z.),Hot Dip Galvanized(H.D.G.);
※ Delivery Time:Usually 15-30 days for one container;
※ Packaging:20kgs per Woven bag,and 1 Ton per Plywood Box or according to your requirement;
※ Standard: EU Machinery Directive 2006/42/EC and VDI/BV-BS 6205.
☞ Manual ring couplings and ring couplings with manual or pneumatic remote release;
☞ Easy, safe and quick connection and disconnection of the ring clutches;
☞ No preferential direction, ring clutches remain mobile all round under load;
☞ Positive engagement of locking bolt into the anchor.
◆ Colums,
◆ Beam,
◆ Trusses,
◆ Wall unit,
◆ π-slabs.
Inquiry Now
Can't find the specific information you're looking for? Have a question ? Contact Us