Description
Advantage
Application
Accessories
Precast Concrete Lifting Loops for Thread Lifting Anchor
The SMPRE™ lifting loops are consisting of a galvanized wire rope with threaded end can be used to all the size and type of SMPRE™ threaded anchor,But please distinguish the Rd screw and M screw.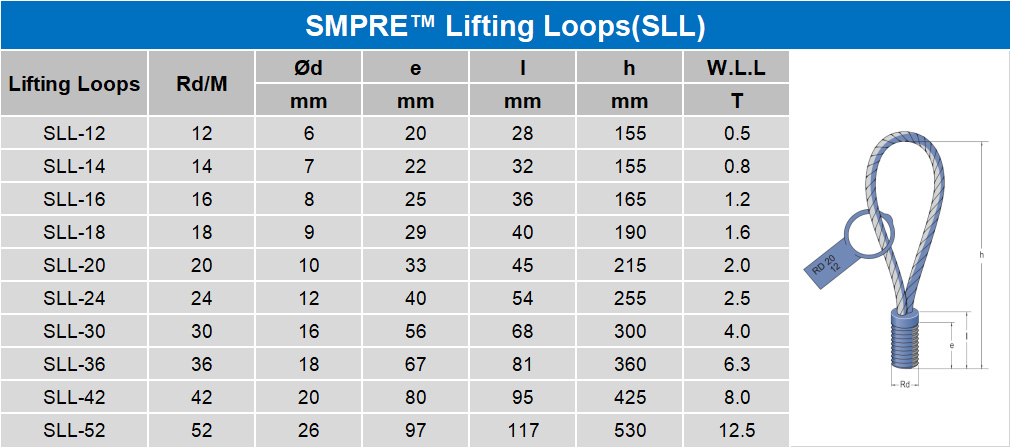 ※ Surface:Electrical Galvanized(E.Z.);
※ Delivery Time:Usually 15-30 days for one container;
※ Packaging:Plywood Box or according to your requirement;
※ Standard: EU Machinery Directive 2006/42/EC and VDI/BV-BS 6205.
☞ Flexible application range of between 0-45° parallel shear loads.
☞ Safety guaranteed by unmistakable SMPRE™ color coding.

☞ Load up to 12.5 T.

☞ Quality guaranteed by robust SMPRE™ metric and round thread.

◆ For the complete SMPRE™ threaded anchor system.
Inquiry Now
Can't find the specific information you're looking for? Have a question ? Contact Us