Hot Sale Double Wire Connecting Loop Box
※ Certificate:CE,ISO9001-2015;
※ Minimum Breaking Strength:24.4KN;
※ MOQ:2,000 pieces for each size;
※ Production Capacity:30,000 pieces one day;
※ Packaging:4,000 pieces per Plywood Box or according to your requirement;
※ Material:High Strength 1770Mpa Galvanized Steel Wire Rope;
※ Delivery Time:Usually 15-30 days for one container;
※ Standard: EU Machinery Directive 2006/42/EC and VDI/BV-BS 6205.

Description
Advantage
Application
Accessories
Hot Sale Double Wire Connecting Loop Box
The SMPRE ™ SWL Double Wire Loop Boxes consist of two high strength steel wire and a steel box. They also offer a unique solution for joining double walls to precast element as they provide design resistance in all directions.
When the joint between concrete wall elements is loaded, the longitudinal shear force in the joint is divided to an angled compression component and a horizontal pull component at the indented joint. SWL wire rope loop transfers the shear forces acting in the joint between concrete wall elements by the pull component of the wire rope and the compression component formed by the steel boxes and the seam.

☞ Ideal alternative to connections or anchor channels;
☞ Easy installation, thus practical application;
☞ Secure connection of elements with e.g. thixotropic mortar or grout;
☞ Also available for lightweight concrete elements.
◆ Wall;
◆ Column.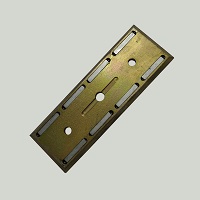 Inquiry Now
Can't find the specific information you're looking for? Have a question ? Contact Us